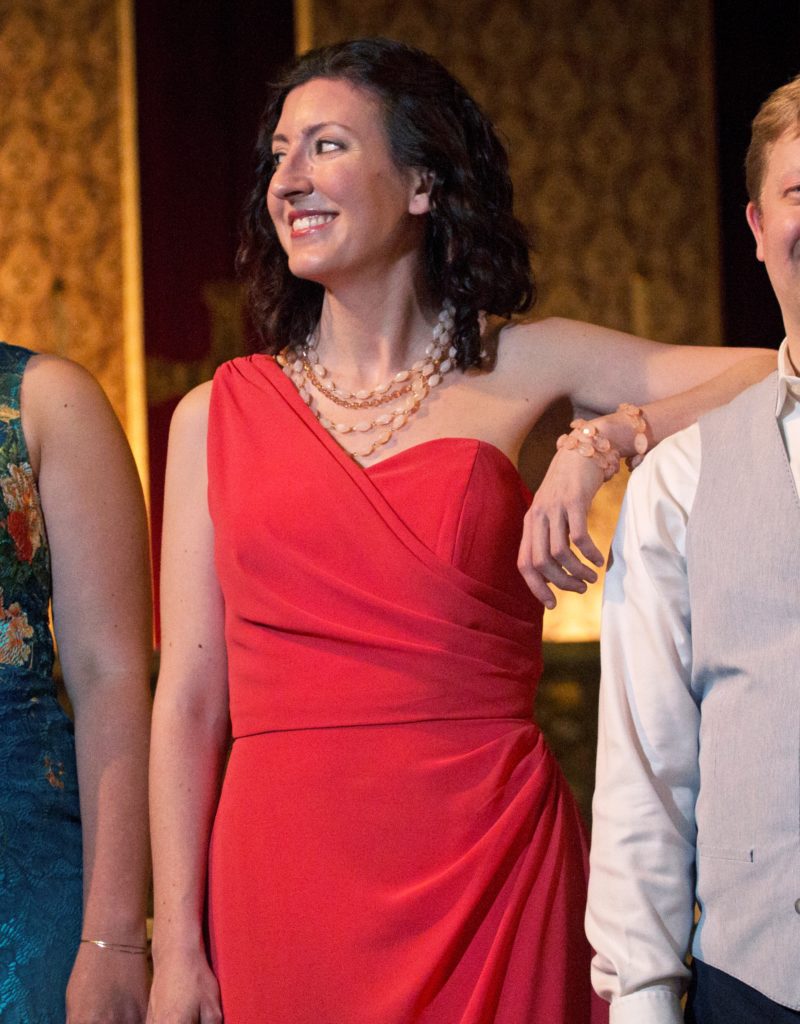 "…rousing vocalist had dynamic operatic range, reach, and a quietly theatrical éclat."
-Broad Street Review (Art Song Concert Soloist, Philly Fringe Festival)
Photo by Crimson Square
"Erin Brittain…sings the role of the Countess in Rigoletto with a clear soprano and expressive acting"
-berkshirefinearts.com (Countess Ceprano, Rigoletto)
News and Updates!
In September Erin sang in concert as part of the Philly Fringe festival, in a program entitled, Stranger in a Strange Land featuring works by expat composers. See a review of the performance by Broad Street Review here
In December Erin appeared as Beatrice Jake Heggie's Three Decembers in her debut performance with Opera Fayetteville. See details and photos from the production here!
Last summer Erin made her overseas debut as a concert soloist in the UK, performing the Stanford Magnificat and Mozart's Laudate Dominum with combined Shepherd Singers and St. Luke's choirs in London, Bath, Oxford and York, culminating in a performance at Howard Castle.